What is
Trauma?
We are traumatized when we see or experience an
event that overwhelms our natural ability to cope.
A car accident, earthquake, terrorism or divorce
changes our life in an instant.
Or when the person who is supposed to love, nurture
and protect us, is the one hurting us- our world
implodes and we feel unsafe. Our struggle to get
unlatched from the memories, feelings or guilt
over what happened can become even a crueler
consequence.
Trauma takes all prisoners. Young, old, male,
female, regardless of race, faith, or demeanor.
Our wounds are real.
The only thing more tragic than the things
that have happened to us is what we do
with them- trauma changes the way we
see ourselves, others and even
our view of God.
I get trauma
I'm a trauma survivor myself.
I don't know what you've
been through or where
you are now, but I did
the work to heal and
get my life back.
You can too!
For some of us
trauma began in an
unsuspecting moment. A flash in time. A situation that
sucker-punched our soul causing us to double over on
the inside. Often we are wounded over and over again-
within reach of someone who could have rescued us.
Others find themselves inconsolable and in their
desperation to stop the pain or self protect - harm
themselves and others.
Our wounds can impact us so
deeply that we lose our way.
I often hear the words....
"I feel trapped and can't breathe."
"I want to be left alone. It's safer not to care."
"It feels like there's a clamp around my heart."
"I'm so stupid. I should have known better."
"I'm a fraud. If anyone ever finds out - it's over."
"I'm different and don't fit in - anywhere."
"My heart and mind aren't on the same page."
"My emotions are raw."
"I can't trust anyone."
Can you see the common theme? Impact. Just like a
person dazed from an unexpected accident, robbery,
military ambush, or other threatening experience, our
body and mind become overwhelmed. Look at how many
words have to do with a visceral reaction in our bodies.
Trauma impacts us
much like a survivor
of post-traumatic stress
Most likely your body has set off a series of alarms
to let you know that things are not okay on the
home front. Feelings like anxiety, panic, numbness,
exhaustion, grief, depression, stress and fear are
common experiences.
You don't deserve what happened to you.
As a survivor, we need care.
We can heal. We can learn to take our lives back.
What happened to us doesn't have to define who
we are. Taking care of our heart, mind, body and
spirit are necessary steps for us to heal.
Gritty
12 Valiant Stories
People who overcame despite great obstacles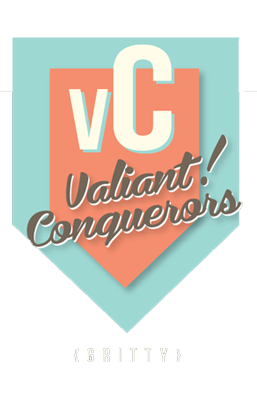 GRITTY = SHOWING COURAGE AND RESOLVE. BRAVE. VALIANT. BOLD. SPIRITED. TOUGH. DETERMINED. RESOLUTE. PURPOSEFUL. TENACIOUS